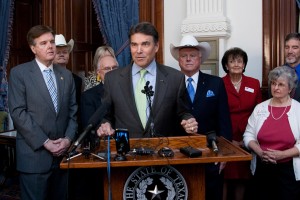 We were honored that Governor Perry would invite Operation Outcry and The Justice Foundation to attend Sonogram Bill Signing Ceremony at the State Capitol. This was in recognition of The Justice Foundation's work in collecting the testimonies, but more importantly, the courage of the women of Operation Outcry in giving their testimonies. The Governor's staff and the Governor were deeply impressed by the courage of the women of Operation Outcry.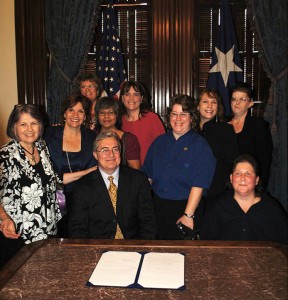 Myra Meyers represented Operation Outcry at the signing, and Allan Parker represented The Justice Foundation. Thank you to all of our supportors in helping us work for this bill, and thank you to the women of Operation Outcry, whose submitted testimonies created a big impact in the decision.
Read more about the bill and what others are saying about the bill from the Governor's website.
You can also watch the ceremonial signing in the bill below.
More Photos from the signing on our Facebook Page