Up to date information on things going on at The Justice Foundation
Are school vouchers an issue of civil rights or simply a way to bolster private schools by siphoning tax dollars away from public education? That question was debated vigorously at a town hall meeting Thursday evening sponsored by the San Antonio Express-News and the University of Texas at San Antonio. Panelists included Justice Foundation President Allan Parker, former state Rep. Kent Grusendorf, Shelley Potter of the San Antonio Alliance of Teachers and Support Personnel, and former Northside Independent School District...
read more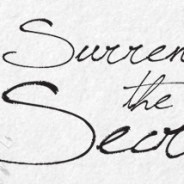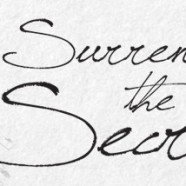 As you know, Operation Outcry and The Justice Foundation are committed to mobilizing women and men across the nation and the world to tell the truth that abortion hurts women.  The Lord has now given us another  wonderful opportunity to partner with a brand new TV program and Christian TV network to help more women and help them surrender their secret to the Supreme Court. "Surrender the Secret" is a 10-episode, Christian reality TV series following five women who tell their stories about having abortions in their past,...
read more
Source: Lifenews.com In Broward County, Florida, a man has been convicted of two counts of murder for killing a pregnant woman and her unborn baby. The court determined that Edward Jermaine Babbs killed Stephanie Rabsatt by shooting her in the abdomen and head on Oct.1, 2009. Rabsatt was almost 8 months pregnant with a son, who she had named Jayden. Babbs, who was the baby's father, had been pressuring her to abort. Her refusal to have an abortion and the imminent birth of her son was what triggered the murder, according to police. Read...
read more
A Houston adoptive mother has been charged after arranging an abortion for her 12-year-old special needs daughter during a criminal investigation about whether the woman's biological son impregnated the girl. Read more from the full article on the Houston Chronicle.
read more
We praise God for another victory for the cause of religious liberty and prolife! When Adoption Priorities, a San Antonio prolife ministry, tried to post an ad for a Christian couple to be house parents for mothers wanting to place for adoption rather than abort, they were told they could not discriminate in favor of Christians for a Christian ministry. That is illegal and invidious religious bigotry by government, and after months of negotiation the government has backed down rather than be sued. Story on Charisma Magazine Story on...
read more
We were honored that Governor Perry would invite Operation Outcry and The Justice Foundation to attend Sonogram Bill Signing Ceremony at the State Capitol. This was in recognition of The Justice Foundation's work in collecting the testimonies, but more importantly, the courage of the women of Operation Outcry in giving their testimonies. The Governor's staff and the Governor were deeply impressed by the courage of the women of Operation Outcry. Myra Meyers represented Operation Outcry at the signing, and Allan Parker...
read more
Allan Parker of the Justice Foundation was interviewed by Ken Freeman of the Monday Minutes about CAFA.
read more
Listen to the audio from recent webinars where we discussed what CAFA is and how you can best use the Parent Letter, Client Letter, or Abortionist Letter. Heartbeat Webina Download and save to your computer CareNet Webinar Download and save to your...
read more
Directly representing the People in litigation that defends their Constitutional rights against the Federal overreach and infringement of their religious liberty present in the recently passed health care legislation. Find out more at www.projectlibertyusa.org
read more